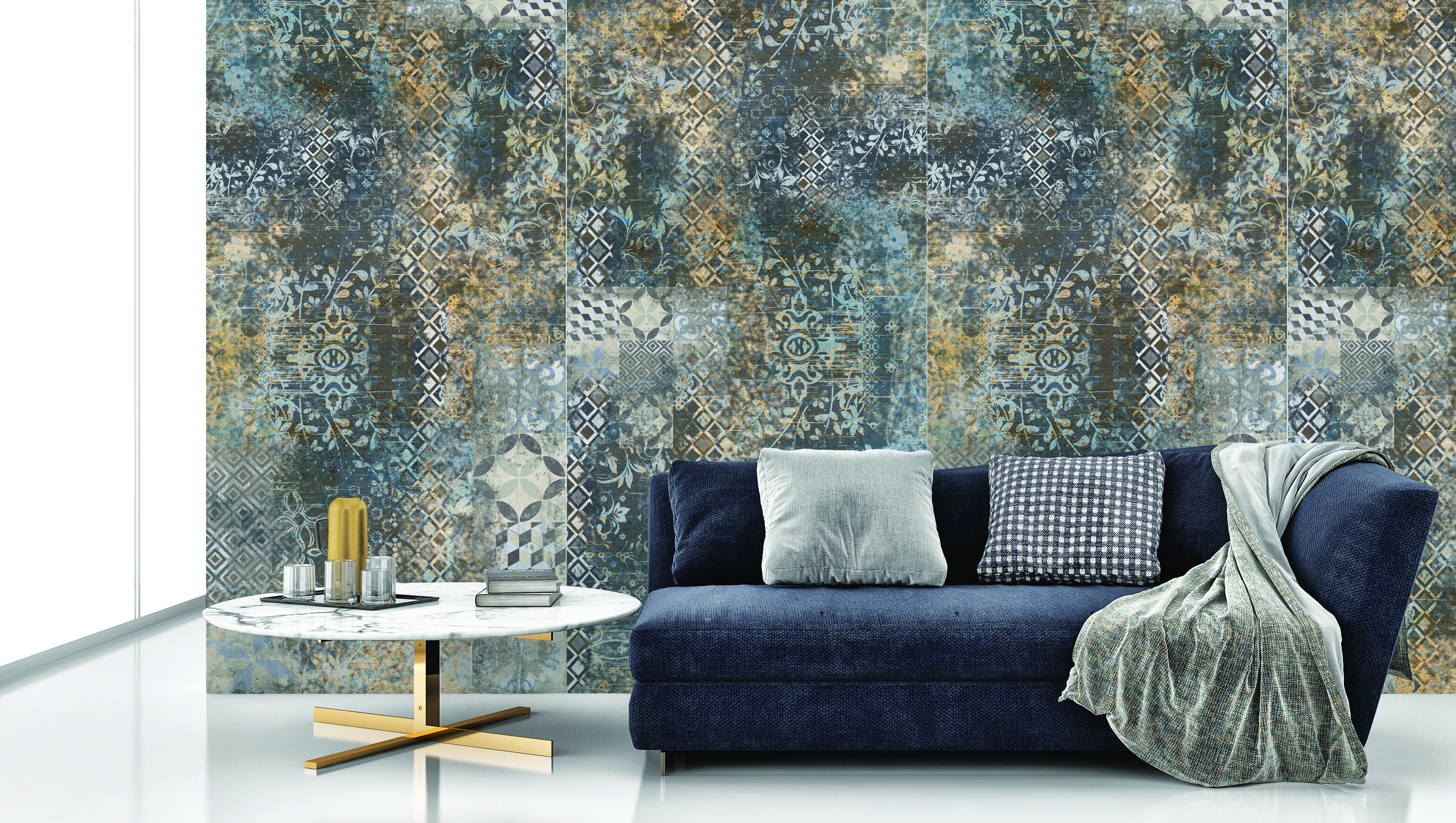 CERAMIC WALL PAPER
" Magic has born from an idea, and dreams become reality."
KeraWall® a new Italian brand with the aim to satisfy your interior design deco needs, where practicability meets your ideas, your fantasies, your own personal, and individual touch.
CERAMIC WALL PAPER
WHAT IS KERAWALL?
KeraWall® is the revolutionary, custom designed, ceramic wall paper
An extremely thin sheet of porcelain stoneware (only 3mm) available in two different textures, either rough or smooth.
"CANVAS" the rough option, with features and perception of a real canvas.
"SILK" the smooth option, minimal, even and essential, just like silk.
Kerawall® wall paper, is available in 4 different set up 50x50cm, 50x100cm, 100x100cm, 100x300cm, or custom cut, and 2 underlying colour choice, beige or grey.
Kerawall® main asset it's use versatility and ease of application, even into most difficult or unpractical situations, where traditional wall paper cannot be employed, such as wet areas like bathrooms, showers, SPA, swimming pools, sauna, Turkish baths and so on.
Furthermore, Kerawall® advantage is the characteristic of porcelain stoneware, lightweight, stylish look, fire resistant, mold/moist resistant, easy to install, long lasting durability. Additionally it offers exceptional hygene standards and straightforward cleaning procedures.
Due to lightweight (8kg/sqmt, 80% less than traditional tiles) Kerawall® wall paper represent the best option over sheetrock or plywood partitions, also an excellent solution for furniture making and interior design, wherever space and weight play a crucial role, like marine industry and aviation.
Kerawall® wall paper offers the opportunity to redecorate any existing areas, either floors or walls, it can be customized to clients requirements in size, shape and design, simply installed over the original surfaces, matching the required space, avoiding waste and messy clutter.
PRODUEcofriendly production
KeraWall® production is mostly hand processed, from any hand drawn sketch to digital file, every step is followed by our team of designers until customer satisfaction as achieved.
Every individual piece is hand polished, sanitized and prepared for the ink-jet printer.
At KeraWall® we are concerned about our planet, matter of fact our production plant is totally green. The water based ink in our printers is certified and do not suffer from any chromatic alteration if exposed to sunlight, and its also been awarded with A+ certificate, based on organic airborne emission, according to VOC organisation, rating the company in respect of UNI EN ISO 16000-9:2006, therefore this product do not release any form of toxic substance over time.
KeraWall® love you.
custom design
At KeraWall® we offer a 100% custom service, just like a taylor, we dress your space according to your ideas in order to make it unique and even best, one of a kind.
We can create any design around your personal files, make you choose from our private collection, or we can have our designer creating one specifically for your needs.
We also present a large range of designs, inspired by the latest fashion trends and styles, able to satisfy the most specific requrements.
With our experienced, and professional team, we could prepare cuts according to your space and specifications, this will offer no product wastage and a faster, easier installation process.
KeraWall® wallpapers, characterize the ambient in an elegant , extraordinarily rafined way , it is simply unique.
We are green.
CARTA DA PARATI CERAMICA
Gli inchiostri che utilizziamo sono garantiti e non subiscono alterazioni cromatiche con il tempo, i nostri decori possono essere lavati con l'ausilio dei più comuni detergenti domestici, possono essere esposti alla luce diretta del sole e sono ecologici perché a base acqua.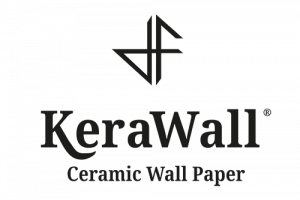 Follow us